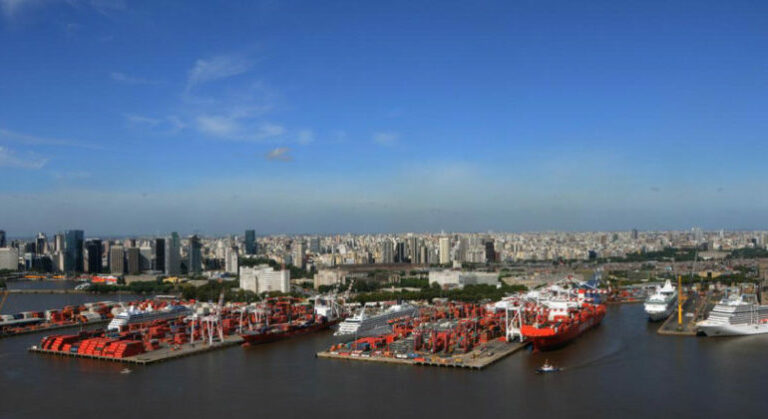 The port of Buenos Aires is Argentina's main port, operated by the General Administration of Ports of the State Society. One of the major seaports for cargo coming from inside the country. The current port is built from the late nineteenth century (Puerto Madero and Dock Sud), and expanded during the first half of the 21st century (Puerto Nuevo). 
Today, it moves about 8,710,000 tons of cargo. The new cruise port has meant an extraordinary revival of passenger traffic at its docks which can dock ships of large displacement. 
The area called Puerto Nuevo was the area of concessions to private port operations and the attention of overseas and coastal vessels. It consists of six bays, 5 overseas calls A, B, C, D, and E, from south to north and a coastal dock called F. 
The area occupied by the 5 general cargo port terminal is about 93 hectares, 7250 m quay length, 23 berths for ships. Terminal 6 is not operating in the bidding process. The area north of the basin is bounded berth ships of the navy of Argentina and parts of permission. 
The southern port sector comprises 115 hectares and 5000 meters of quay timber in areas of southern and mouth. There are located companies that develop activities consistent with bonded warehouses, storage services of goods import, export and ship repair, telecommunications, special industrial waste facilities and a recreational area. 
The South Dock area is used mainly by oil tankers, the port adjacent to it has a rail yard where the material comes lately purchased from European countries to be transferred to the network, the most important activity is the petrochemical industry.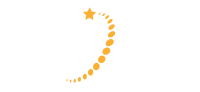 B&G Maritime was established in the city of Buenos Aires in July 2003 by a group of professionals with vast experience in the shipping industry.
The goal was to develop a ship agency in Argentina capable of adapting to this demanding and dynamic market, while providing creative and economic solutions for Shipowners and Charterers alike.
Buenos Aires
Manuela Saenz 323
6th floor – Suite 606 – Dique III
C1107CLA
Buenos Aires, Argentina
+54 (11) 5254-0080
Santa Fe
Paraguay 1437
1st floor
S2000CWC
Rosario, Argentina
+54 (11) 5254-0081
Ontario
1100 Burloak Dr
3rd floor – Suite 300
L7L 6B2
Burlington, Canada
+1 (289) 962-6165