The Port Terminal SA Guazú is located in the south of the province of Entre Ríos and it's part of Villa Paranacito, head of the Department Ibicuy Islands, on the shores of the Paraná Guazú river. The port is located at the KM 178 of the Paraná Guazú river. Is owned and operated by Del Guazú S.A.
This multi-purpose installation has a 200 m waterfront, suitable for vessels up to 260 m l.o.a. and is fitted with two mobile loading trippers (for grain and by products loading). Storage capacity: about 80.000 mt.
The terminal is served by railway and truck. The terminal's premises include a barge basin for the loading/unloading of barge convoys. Its flow and ability to self dredging boats suitable for overseas natural depth, is considered one of the main waterways.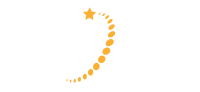 B&G Maritime was established in the city of Buenos Aires in July 2003 by a group of professionals with vast experience in the shipping industry.
The goal was to develop a ship agency in Argentina capable of adapting to this demanding and dynamic market, while providing creative and economic solutions for Shipowners and Charterers alike.
Buenos Aires
Manuela Saenz 323
6th floor – Suite 606 – Dique III
C1107CLA
Buenos Aires, Argentina
+54 (11) 5254-0080
Santa Fe
Paraguay 1437
1st floor
S2000CWC
Rosario, Argentina
+54 (11) 5254-0081
Ontario
1100 Burloak Dr
3rd floor – Suite 300
L7L 6B2
Burlington, Canada
+1 (289) 962-6165