Necochea is a city located in the Atlantic coast of the Buenos Aires province . It has an important port on the end of the river Quequén Grande and its encounter with the Argentine Sea. 
The main economic activity is provided by the Port of Necochea – Quequén. Over this station are exported annually millions of tons of Argentine grains, as well as seafood. It is also one of the main routes of entry of fertilizers. Because of its characteristics is one of the fastest national ports of entry and exit of vessels over 200 meters long which are aided by towing services. 
The port is equipped with elevators that can store large grains, which are transported to the port by trucks and trains throughout the region.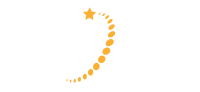 B&G Maritime was established in the city of Buenos Aires in July 2003 by a group of professionals with vast experience in the shipping industry.
The goal was to develop a ship agency in Argentina capable of adapting to this demanding and dynamic market, while providing creative and economic solutions for Shipowners and Charterers alike.
Buenos Aires
Manuela Saenz 323
6th floor – Suite 606 – Dique III
C1107CLA
Buenos Aires, Argentina
+54 (11) 5254-0080
Santa Fe
Paraguay 1437
1st floor
S2000CWC
Rosario, Argentina
+54 (11) 5254-0081
Ontario
1100 Burloak Dr
3rd floor – Suite 300
L7L 6B2
Burlington, Canada
+1 (289) 962-6165